Dear all,
I am new to Dynare. I wonder if it's possible to add shock to the expectation of an exogenous variable.
To be more clear, I am thinking about doing something similar to the news shock experiment (figure 6) in Gertler and Karadi (2011). In the top left figure, the expectation of capital quality remains low for 4 quarters and then went back to normal. I would greatly appreciate it if anyone can share some insights on this.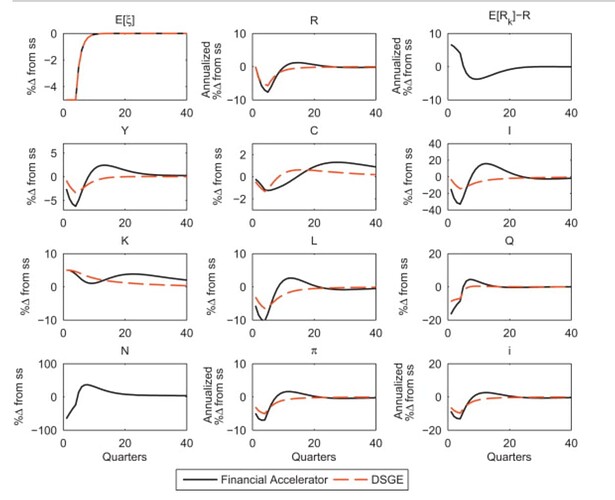 Many thanks in advance!