I'm studying Bayesian estimation using simulated fake data, but I cannot understand the result below.
All of the parameters except for cALPHA1 are estimated properly, but true cALPHA1 is 0.1 and its graph has different properties.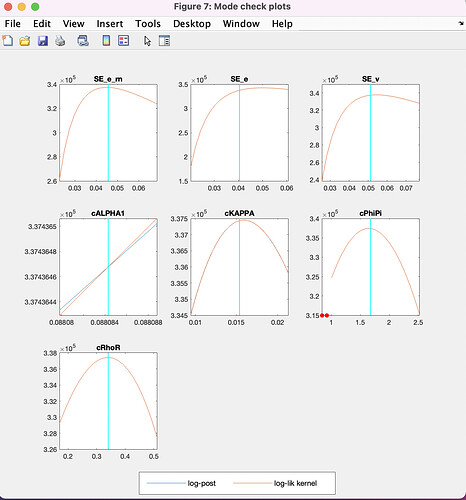 I have two questions related to this graph.
What is happening when x_axis and y_axis are both very tight (for cALPHA1)?
As far as I know, this is due to some necessary conditions like B-K in some cases, but it seems not to be the case in this case. (too tight, and for example, cALPHA1 = 0.1 can satisfy B-K.)
I also thought this is because other parameters are bounded by some conditions but this was not the case, since even though I estimate only one parameter, almost the same graph was obtained.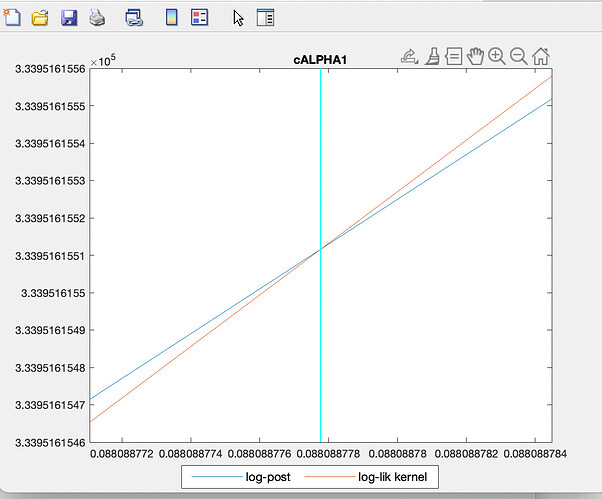 2)Why is the mode like the picture above?
In my understanding, modes sometimes cannot be on the top of log_post, but it's due to a corner solution like the picture below.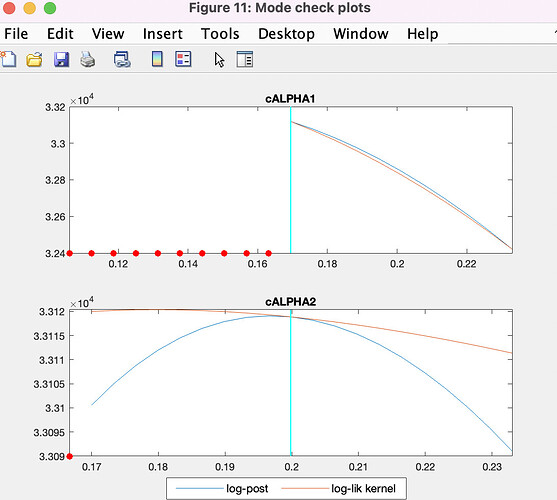 However, in the picture2, there are no red dots and the tops of log_post and log-lik seem to be obviously right than the graph-showing mode line.
Thank you in advance!