Hello everyone:
I'm trying to use GMM to estimate nonlinear SOE model which refers to Prof Pfeifer . And the estimated alpha(capital share)、beta、delta show "NAN", I would like to know what is the reason for this.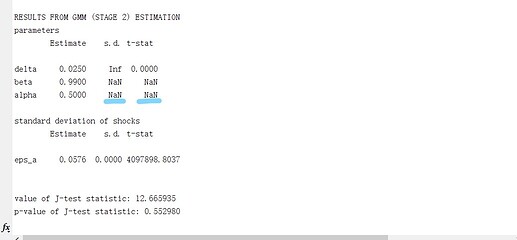 And about GMM estimation, I have two questions:
(1) I use steady-state.m to solve the mod, and GMM hints that the estimated parameters may have an effect on the steady state, is this information prompt normal?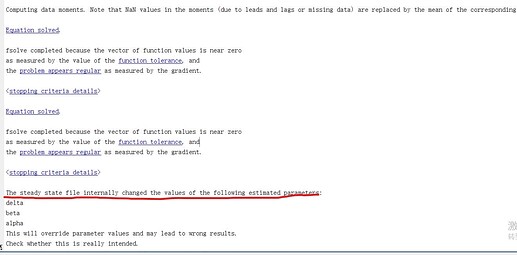 (2)About varobs variables, in my model, I choose C Y I, and the estimation results show that the moments of the model and the data are very different.
I'm really confuse that how to choose varobs variables, consumption investment、output、employment、inflation、, these variables can be obtained from the data. So which variable should we use? or could I choose any one?
Thanks for all in advance.