I am a student in DSGE.
I want to add capital into household utility function, but I am not sure if my code is right.
Could any one offer me some advice?
The basic model setting is as follows:
chapter_6(orginal).pdf (481.5 KB)
After the inclusion of BGG, there are some changes in the model setting.
And my setting like this: (add capital into the household utility function)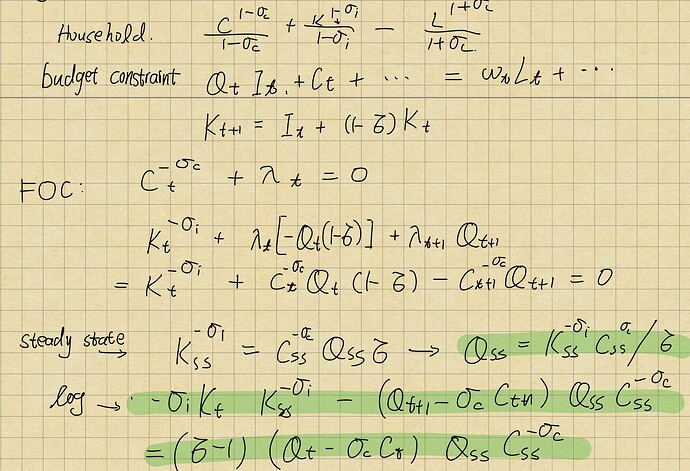 In the code, I add 'qss' in line82 and change the formular about the price of capital in line123.
tcm1002.mod (9.9 KB)
Is such a modification in the code correct ? I'm not sure this is the right way to do it .
Thank you very much!