Dear Dynare community,
I'm doing an stochastic estimation by means of Dynare. It works perfectly; nevertheless the results of orthogonalized shocks to e_z are the next: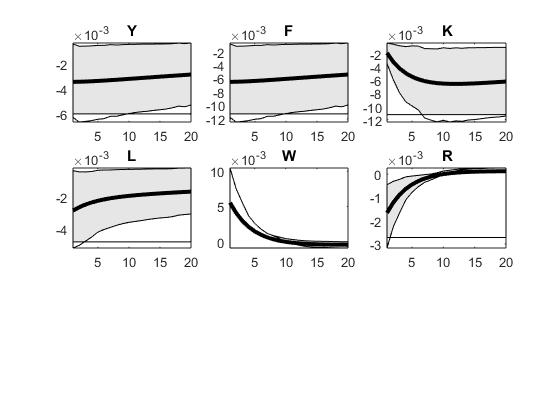 What do you think about it? Are consistent or it could be displaying an error on the estimated parameters?
Thank you very much in advance,
Best regards!